TR1BE Announcements
1 day ago
Happy Spring Break!!!!!
Enjoy a fun and safe Spring Break April 2nd - 6th. See you back at Central on April 9th.

Military Academy
There will be a Wyoming Service Academy Information Day for those interested in attending a Military Academy. It will be held on Saturday April 7th, 1:00pm at Natrona County High School 930 S. Elm Street, Casper, WY 82060. For more information please call 307-261-6413.

Congratulations to our State Placers for the 2017-2018 Wrestlering season, (from left to right)
Coby Goossen 5th, Coach Brightman, Casey Pushchak 4th, Brian Nicholson 5th, Decker Mattimoe 3rd, Tanner Martin 6th, Mikel Hill 6th, Kyle Hardee 5th. Great job Indians!!!!!!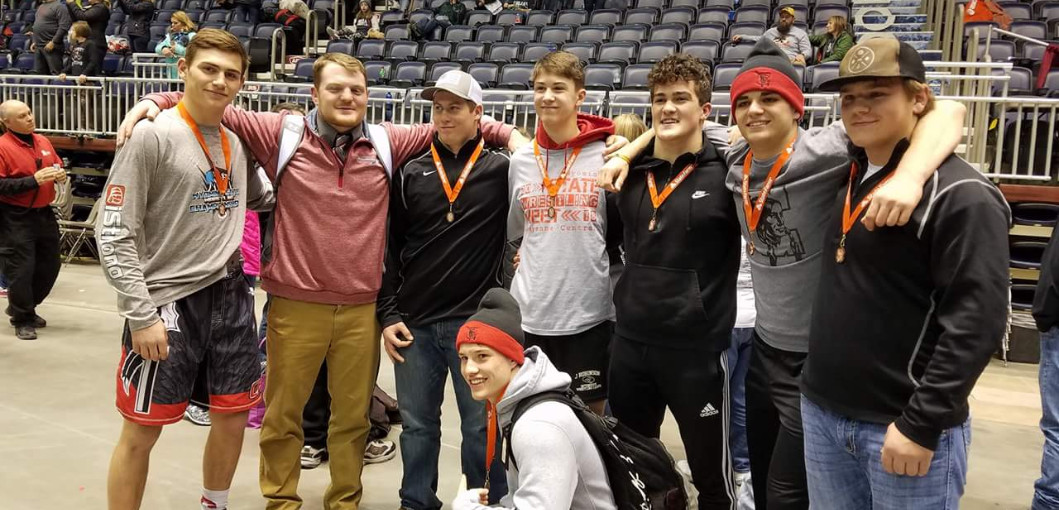 Congratulations to our Girls Indoor Track Team for bringing home a State Championship!!!!
GO INDIANS!!!!!!!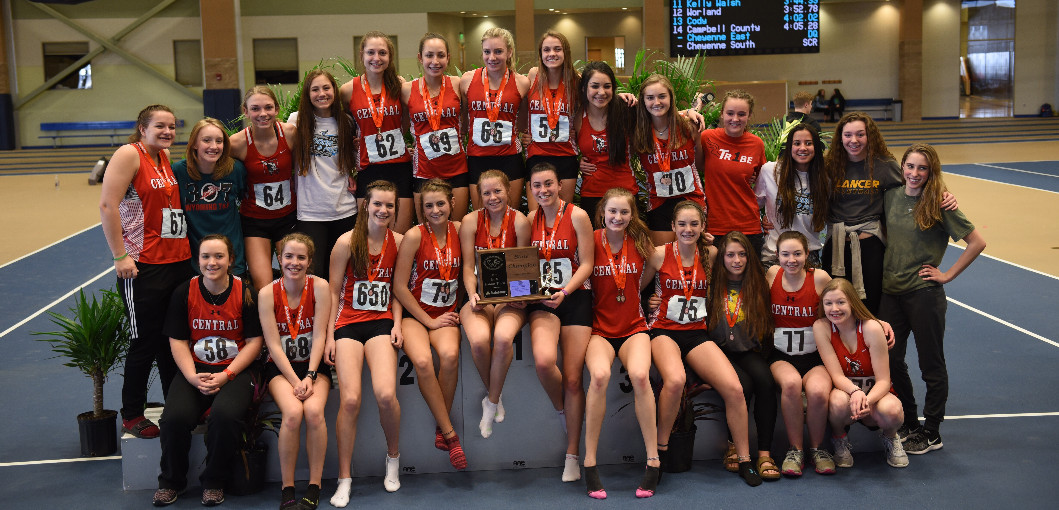 Sophomores and juniors:

Would you like the opportunity to learn methods of responsible leadership in a week long training experience located in a beautiful mountain setting? How about being able to challenge and be challenged by people your age who are in a position to encourage and help you grow both physically and mentally? This week long experience is paid for by the local Cheyenne Rotary Club for a certain number of students who apply for the RYLA Camp Experience.
Talk to your counselor, for the details of how to apply or go directly online to
www.rmryla.org
Your counselor will be contacted directly by the Rotary Club for your interview day and time in April. REGISTRATION IS ONLINE AND BEGINS FEBRUARY 15th. Deadline is the end of March. All applicants will be interviewed.
Congratulations to our Speech & Debate Team for taking the Leading Chapter Award, Congressional Debate Sweepstakes and Speech Sweepstakes!!!! Great Job Indians!!!!
antler alert!
Students in AP Environmental Science classes are partnering with Wyoming Game & Fish and Laramie County Conservation District to investigate the movement of mule deer in Cheyenne. Using radio collars and other technologies, students are tracking our backyard bucks and does as they move through our neighborhoods. Check out their project page to get updates on what they're learning

Seniors
As you order official transcripts from the records office at CHS, please confirm the transcript format the college(s)/university(s) will accept as official. In most cases, faxing or emailing transcripts are not considered official. Yet, there are some exceptions. In order to assure your college applications are complete, it is important that you know and request the acceptable official transcript format for each College/university that you apply to. --Mr. Norman.

Consider taking the time to review the scholarships found at Central High School. To do so, review the document found at this link. Some applications are online, while others require a paper copy found in the Career Center.
Laramie County 4-H Carnival
When:

Sat. March 24th, 12 - 5 p.m.

Where:

LCCC Recreation & Athletic Center, 1400 E. College Dr.

Tickets:

$1.00 Basket Raffle, $.25 Game tickets

Food:

$1.00 - $5.00
All Proceeds go to support the Laramie County 4-H program. For more information please call 307-633-4383.

Congratulations to our Speech and Debate Team for bringing home 1st Place!!!!! GO TR1BE!!!
Congratulations to Mr. Berry and FFA for having the winning door in the Christmas Door Decorating Contest.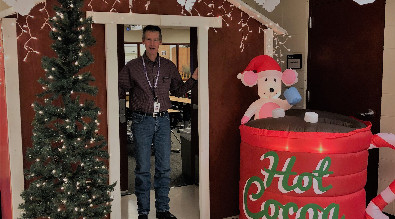 Central High Mock Trial - 4th Place
Congratulations Swim Team 3rd at State!!!!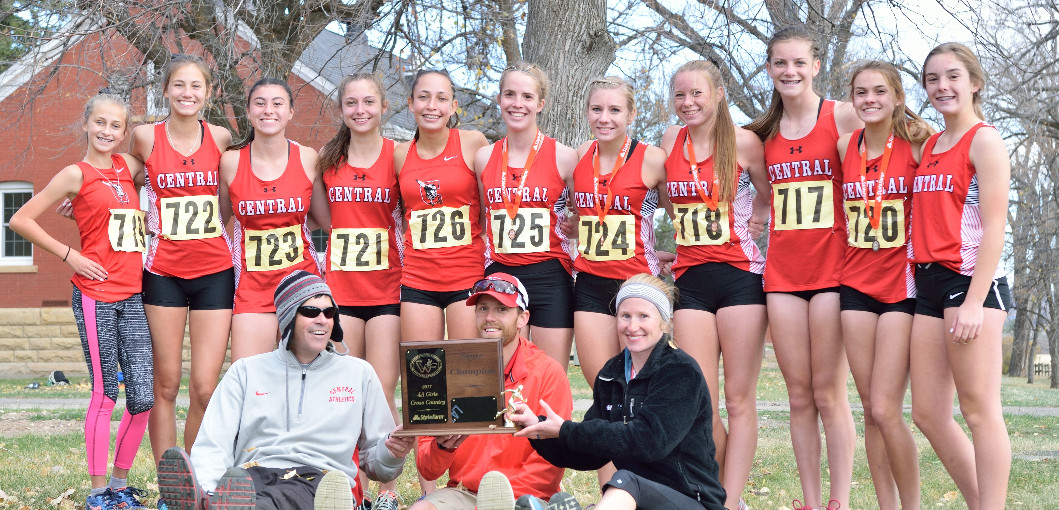 CROSS COUNTRY STATE CHAMPS!!!!!!!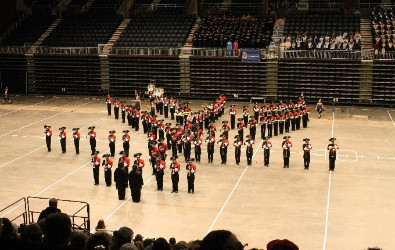 Central High School Choir with LCCC Choir
L
Retake images and data from Picture Day for Central High School are now available on the Lifetouch Portal.
To download the images and data:
Log in to the Lifetouch Portal.
Go to Image & Data Management.
Select the retake information you want to view and download.
Click the Download button.
If you have questions or need assistance, contact your Lifetouch representative or call the local Lifetouch office. You can also contact Lifetouch Technical Support at 1-800-598-2466 or lnssfieldops@lifetouch.com.
CHS Principals with UW Football Coach