CENTRAL HS SCHOOLWAY APP FEED
TR1BE Announcements
5 days ago
Boys State - Juniors
Wyoming Boys State is a weeklong program sponsored by The American Legion. The program offers high school juniors from across the state a chance to participate in a week's worth of activities to gain knowledge of their state and its governmental structure. Students interested must apply online at www.wyoboysstate.org. Upon completion of the online application , students are emailed a copy of their application. The application must be submitted to DJ Johnson at djjohnson2007@gmail.com and/or call 720-207-1296.

Central High School Class of 1979 Reunion
Central Indian Volleyball Club (C.I.V.C)
Main Tryout: Sunday February 24th 1:00-4:00 p.m. 4th-11th Grade

CHS Fieldhouse

Alternate Tryout: Monday February 25th 4:00-6:00 p.m. 4th -11th Grade

B.E.A.S.T. Foundation 2900 Sunflower Road

Practice Starts:
March 18th - May 15th
Monday and Wednesday Practices
6:00-9:00 p.m. @ CHS Fieldhouse
Unless otherwise indicated
Scheduling 3 Tournaments Cost $250.00
Questions: Coach Hokanson (3070 251-8510
Email: Maggie.hokanson@laramie.org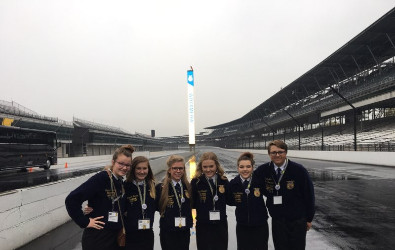 2018 Girls State Tennis Champs
2018 Boys State Tennis Champs
---
Retake images and data from Picture Day for Central High School are now available on the Lifetouch Portal.
To download the images and data:
Log in to the

Lifetouch Portal

.

Go to Image & Data Management.

Select the retake information you want to view and download.

Click the Download button.
If you have questions or need assistance, contact your Lifetouch representative or call the local Lifetouch office. You can also contact Lifetouch Technical Support at 1-800-598-2466 or lnssfieldops@lifetouch.com.
get your Central Gear

Three of Central's DECA members have created an online school store with Nike Central apparel for their Creative Marketing Project this year. To access the store go to https://www.bsnteamsports.com/index and enter the access code: TRIBEDECA. The items were created by the DECA students, and 10% of the proceeds go to Central DECA. You must order by October 15th.
Members of the Central High School Student 2 Student organization spent the morning participating in the Olweus Kick-Off at Gilchrist Elementary.

Fall Weights will be Monday through Thursday from 3:15 - 4:30.

Parent Advisory
The first parent advisory meeting is Wednesday, September 5th at Noon and 6:00 in the West Pod. Lunch will be provided for the noon meeting

2018 Fall Sports
Football - Coach Mike Apodaca

1st Practice w/out pads - August 6th
1st Practice w/pads - August 9th
1st Contest - August 23rd
Golf - Coach Mike Lepore
1st Practice - August 6th
1st Contest - August 8th
Tennis - Coach Karen Mack
1st Practice - August 6th
1st Contest - August 11th
Cross Country - Coach Sean Wilde
1st Practice - August 13th
1st Contest - August 23rd
Girls Swimming & Diving - Coach Mark Miller
1st Practice - August 13th
1st Contest - August 23rd
Volleyball - Coach Maggie Hokanson
1st Practice - August 13th
1st Contest - August 23rd

Congratulations to our Girls Indoor Track Team for bringing home a State Championship!!!!
GO INDIANS!!!!!!!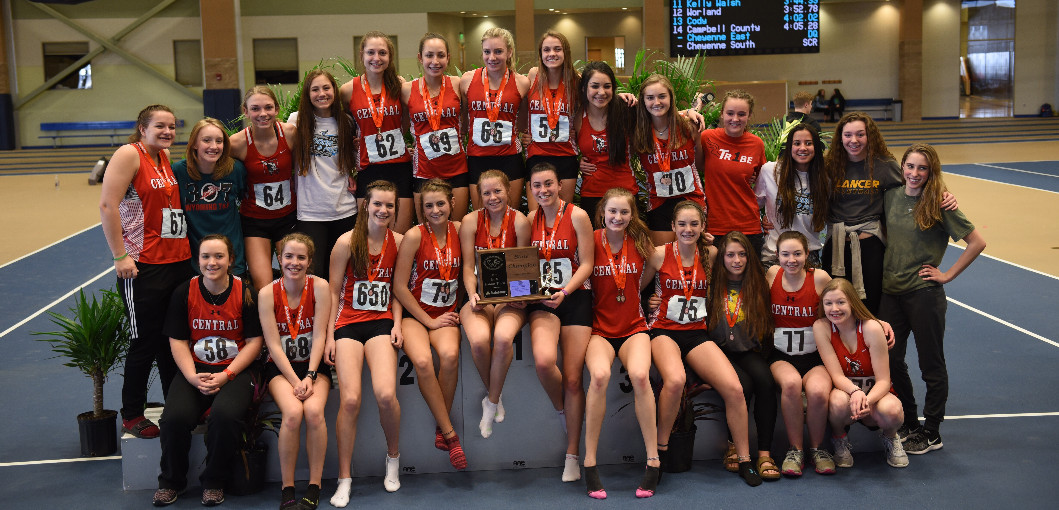 Congratulations to our Speech & Debate Team for taking the Leading Chapter Award, Congressional Debate Sweepstakes and Speech Sweepstakes!!!! Great Job Indians!!!!
antler alert!
Students in AP Environmental Science classes are partnering with Wyoming Game & Fish and Laramie County Conservation District to investigate the movement of mule deer in Cheyenne. Using radio collars and other technologies, students are tracking our backyard bucks and does as they move through our neighborhoods. Check out their project page to get updates on what they're learning

Seniors
As you order official transcripts from the records office at CHS, please confirm the transcript format the college(s)/university(s) will accept as official. In most cases, faxing or emailing transcripts are not considered official. Yet, there are some exceptions. In order to assure your college applications are complete, it is important that you know and request the acceptable official transcript format for each College/university that you apply to. --Mr. Norman.

Consider taking the time to review the scholarships found at Central High School. To do so, review the document found at this link. Some applications are online, while others require a paper copy found in the Career Center.
Congratulations to our Speech and Debate Team for bringing home 1st Place!!!!! GO TR1BE!!!
Congratulations to Mr. Berry and FFA for having the winning door in the Christmas Door Decorating Contest.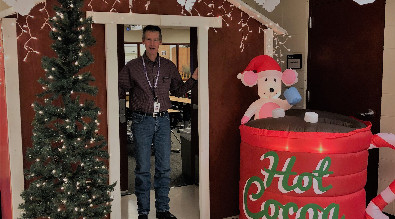 Central High Mock Trial - 4th Place
Congratulations Swim Team 3rd at State!!!!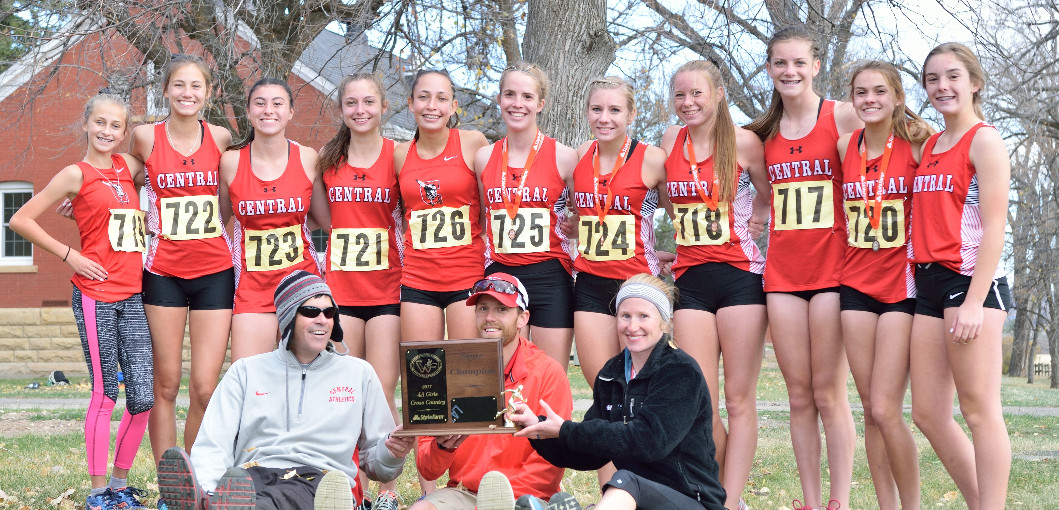 CROSS COUNTRY STATE CHAMPS!!!!!!!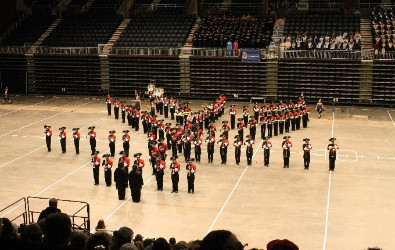 Central High School Choir with LCCC Choir
A message from Central Principal Mr. Fred George
about 1 month ago
Dear Parents/Guardians and Students
Thank you all for allowing me the opportunity to serve you. I am proud to be a member of our Central High community.
I take great pride in our rich history and academic achievement. At Central High School we offer a full compliment of athletic programs, extra-curricular activities, and over 35 clubs. Students are encouraged to contribute to their school and local community; those student volunteers earning the highest service honor at Central High School will volunteer over 400 hours!
Students are encouraged to attend Academic Support Time (AST) both before and after school. Additionally, students can work with a certified teacher from 3:15-4:15 PM, Monday thru Thursday, in our Extended Day program. Certified teachers, representing over five core content areas, are ready to assist with homework, general questions, or test preparation.
Our staff at Central High School would like to invite your son/daughter to participate in our ACT preparatory opportunities being offered this school year. Your child's performance on the ACT is very important for a number of reasons. These scores determine whether a student in college is eligible to take a class for credit, or if he/she must take a remedial course instead for no credit. Additionally, ACT scores are used as one determinant in Hathaway Scholarship eligibility. The University of Wyoming's entrance standard is a composite ACT score of 21; most institutions of higher learning have similar requirements.

Please contact me at any time to visit about questions you may have regarding your school. I value your input and your role as a student or parent/guardian. It is clearly a shared mission to guarantee a quality education for our students.

Sincerely,


Fred W. George
CHS Principal
https://twitter.com/centralhighwy

Administrative Connections
about 1 month ago
Courage Office

Pride Office

Spirit Office

Counselor Updates
Yearbook
about 1 month ago
CHS Yearbook
2018-2019

Yearbook is produced by the Central Students and overseen by the Advisor Mrs. Amy Tighe.
If you have any questions,
please contact Mrs. Tighe
To Purchase a 2018-2019 yearbook, please go to the link below:




If you want to put a Baby Ad in the 2018-2019 yearbook for your graduate, please go to the link below:




Upload your 2018-2019 Senior picture to the link below:


To get your photos in the 2018-2019 yearbook, please to to the link below:
School Store
about 1 month ago
CENTRAL STATION
School Store
Marketing Education & DECA
The school store is a non-profit, classroom based enterprise which is part of the Marketing Education Program here at Cheyenne Central High School. Daily business operations and transactions occur, while the purpose of the program is to allow students to experience real life management and retail situations.
Included, are pictures and descriptions of the variety of merchandise we offer at the school store. Products range from t-shirts to sweatshirts and accessories. Products are popular with students, parents, fans and staff members who are dedicated to showing their school spirit!
The school store is also a place to get various types of snacks and drinks. A selection of jerky, nuts, bagels, chips, water, and assorted coca-cola products are available for a reasonable price.
The school store is located west of the commons at the intersection of the language and P.E. halls. It is open 7:30-3:30 daily. In order to purchase the clothing items shown above, please contact Lori Meredith or stop by and take a look!
Take a look at what the store has in stock by clicking the read more below
Extended Day & Morning Star Academy