TR1BE Announcements
2 hours ago
Upcoming Events
January 21st: UWYO High School Institute rep. visit, 11am, Mr. Norman's office (room 428)

January 23th: MJHS Parent Night (about course registration), 6pm, MJHS Auditorium

January 27th - 30th: MJHS Course Registration
January 29th: AP Night, 6pm, CHS Auditorium & Commons

February 3rd - 7th CHS Course Registration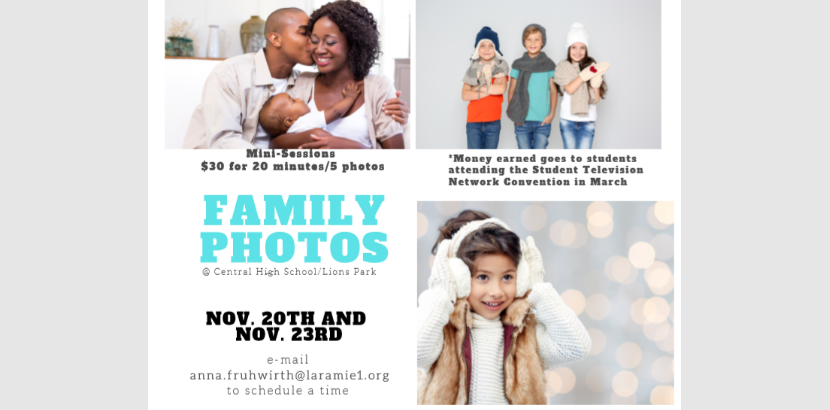 Event Highlight
University of Wyoming: COWBOY KICKOFF (SENIORS ONLY)
What: University of Wyoming will visit Cheyenne Central High School and meet with students individually, while covering university, admissions, scholarships, and room/board information, as well as answer questions with students who have already applied.
When: Wednesday November 20th
Where: College & Career Center
How: Seniors sign up with Ms. Gains in the Courage office and MUST have completed their UWYO application by the time of their individual appointment


Central Girls Tennis Champions 2019
---
Retake images and data from Picture Day for Central High School are now available on the Lifetouch Portal.
To download the images and data:
Log in to the

Lifetouch Portal

.

Go to Image & Data Management.

Select the retake information you want to view and download.

Click the Download button.
If you have questions or need assistance, contact your Lifetouch representative or call the local Lifetouch office. You can also contact Lifetouch Technical Support at 1-800-598-2466 or lnssfieldops@lifetouch.com.
© 2014 Lifetouch National School Studios Inc. All rights reserved.

This email was sent by: Lifetouch 11000 Viking Drive, Suite 400 Eden Prairie, MN, 55344, USA

We respect your right to privacy - view our policy
AP Exam Registration
Students must register and pay for their AP EXAMS by October 4th. There is a $40 fee, per exam, to register after this date. Students create a CollegeBoard account with their teachers and submit the AP exam registration form to Ms. Magness in the main office. For questions, contact Mr. Norman.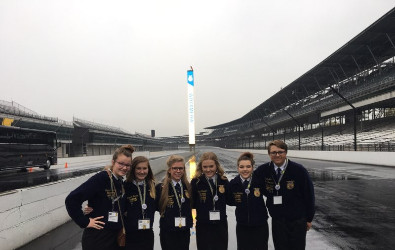 2018 Girls State Tennis Champs
2018 Boys State Tennis Champs
get your Central Gear

Three of Central's DECA members have created an online school store with Nike Central apparel for their Creative Marketing Project this year. To access the store go to https://www.bsnteamsports.com/index and enter the access code: TRIBEDECA. The items were created by the DECA students, and 10% of the proceeds go to Central DECA. You must order by October 15th.
Members of the Central High School Student 2 Student organization spent the morning participating in the Olweus Kick-Off at Gilchrist Elementary.

Congratulations to our Girls Indoor Track Team for bringing home a State Championship!!!!
GO INDIANS!!!!!!!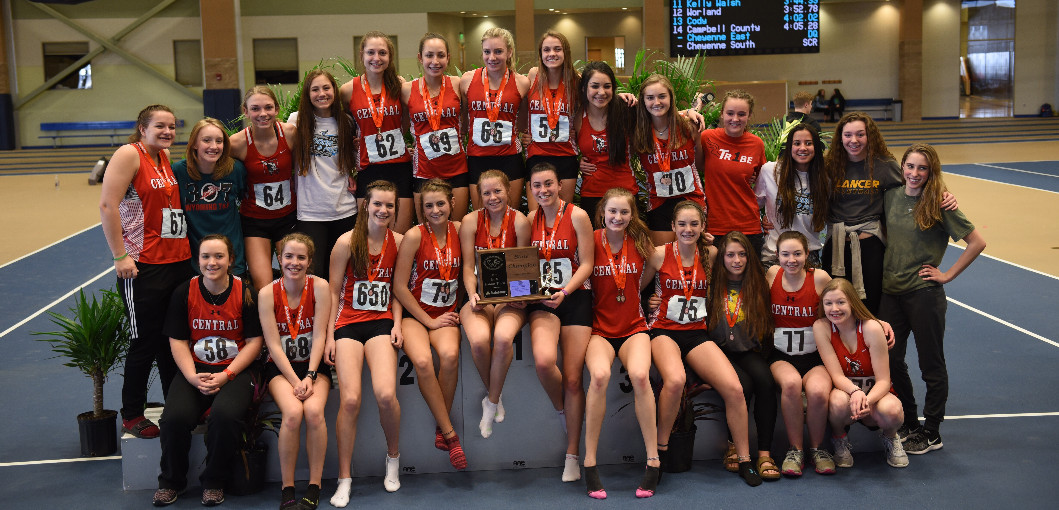 Congratulations to our Speech & Debate Team for taking the Leading Chapter Award, Congressional Debate Sweepstakes and Speech Sweepstakes!!!! Great Job Indians!!!!
antler alert!
Students in AP Environmental Science classes are partnering with Wyoming Game & Fish and Laramie County Conservation District to investigate the movement of mule deer in Cheyenne. Using radio collars and other technologies, students are tracking our backyard bucks and does as they move through our neighborhoods. Check out their project page to get updates on what they're learning

Seniors
As you order official transcripts from the records office at CHS, please confirm the transcript format the college(s)/university(s) will accept as official. In most cases, faxing or emailing transcripts are not considered official. Yet, there are some exceptions. In order to assure your college applications are complete, it is important that you know and request the acceptable official transcript format for each College/university that you apply to. --Mr. Norman.

Consider taking the time to review the scholarships found at Central High School. To do so, review the document found at this link. Some applications are online, while others require a paper copy found in the Career Center.
Congratulations to our Speech and Debate Team for bringing home 1st Place!!!!! GO TR1BE!!!
Congratulations to Mr. Berry and FFA for having the winning door in the Christmas Door Decorating Contest.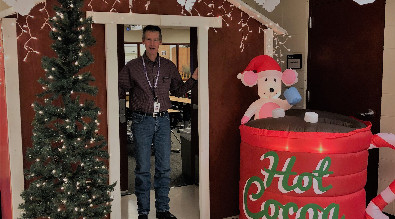 Central High Mock Trial - 4th Place
Congratulations Swim Team 3rd at State!!!!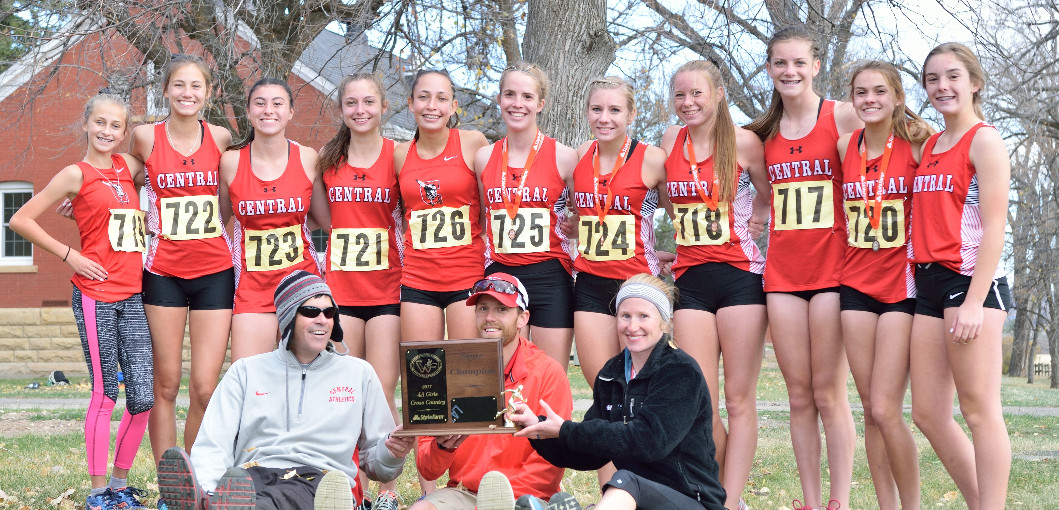 CROSS COUNTRY STATE CHAMPS!!!!!!!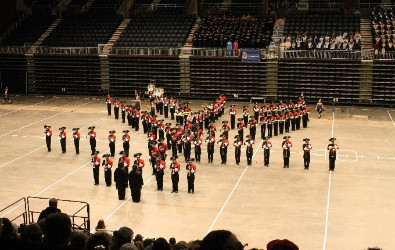 Central High School Choir with LCCC Choir
CCHS Counselors & Special Services
Courage Office

Honor Office

Spirit Office

College, Career, & AP Capstone Office

Transition Services: Special Education
Extended Day & Morning Star Academy
Alumni Resources

Career Corner

Graduation Links

Get connected

Social Media