Administrative Connections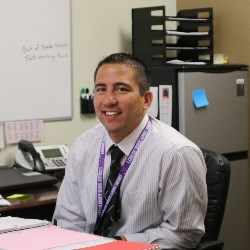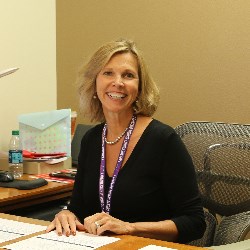 My name is Nicholas Lamp, Assistant Principal in the Courage Office.
I oversee students whose last name starts with A – G. This is my 12th year as an educator. Before becoming an assistant principal here at Central High School, I taught junior high and high school mathematics, coached junior high and high school wrestling, and coached junior high track. This is my first year at Central and I couldn't be more excited to be a new member of the Indian community.
WE ARE ONE TRIBE!
Mrs. Colleen O. West is the Central High School Associate Principal.
Mrs. West oversees the PRIDE Office students whose last names begin with the letters H-N.
She was a teacher at Central prior to becoming an administrator at the school in 2003. Mrs. West and the PRIDE Office staff assist each student by providing individualized academic planning and support. Students are encouraged to explore their course of study, dual enrollment opportunities, AP courses, AVID, ACT prep, post high school career planning and college exploration.
Hello!
My name is Kristen Siegel.
I am a Central Graduate and former Spanish teacher. I have been an Assistant Principal at Central for 6 years. My first year I was the freshmen principal. For the last 5 years I have been the Assistant Principal in the Spirit Office. I work with students and their families whose last names are O-Z
I also oversee the Special Education Department.
I enjoy spending time with my family, being outside and reading.